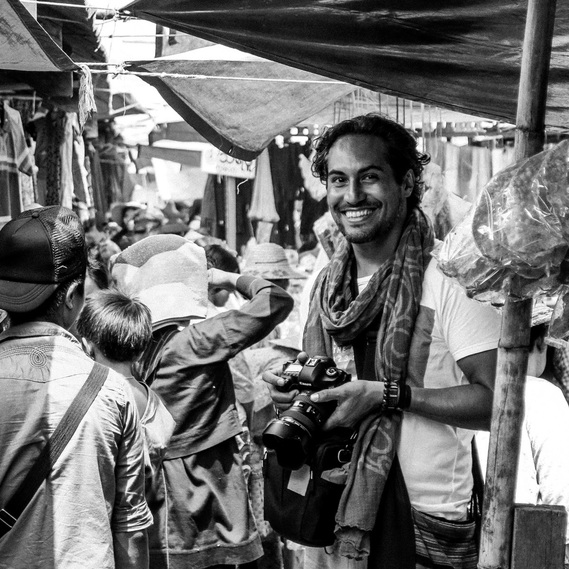 Carlos Pastor is a Peruvian photographer and art director whose images show an eye for the unusual, a passion for beauty and a desire to create memories that will make the observer's imagination wonder.
He explores and pushes his visual limits observing the reality with a careful and very detailed aesthetic, using a subtle narrative to create emotions.
Since his early childhood growing up in the South of Peru, his eyes were captured by the vivid colors of its culture, local people and Andean nature. Blue skies and contrast portraits are always on his mind, making this a recurring theme in his photography.
Starting as a window dresser, his work has been seen on a multitude of platforms, from windows tableau, store installations, international magazines and still photography.
Currently based in Bali.
One´s destination is never a place but a new way of seeing things. - Henry Miller


The Luxury Collection . Marriott - BVLGARI Hotels & Resorts . Bali - Ritz Carlton Hotels & Resorts - Harper´s Bazaar . Indonesia - Workshop Gymnasium . London - Arcaid Images . London - Crafts Diplomacy . Mumbay, India - Puriva Aesthetics . Bali, Indonesia - Jockey Plaza . Lima, Peru - TWBA . Lima, Peru - Aaposta . Rio de Janeiro, Brazil - Marathon Sports . Lima, Peru - J Magazine . Lima, Peru - D+ Interior Magazine . Lima, Peru - Platform Magazine . Mumbay, India

Press
Oslo Opera House article | Revista D+ . Lima
One day in Rio article | Harper´s Bazaar Indonesia